Founded in 1981 by President Michael Pierce, RAMM Metals is a full-service distributor and supplier of metal and engineered products. We first specialized in scrap brokerage, selling and buying raw materials to the steel industry. In 1991, we expanded our business into shipping engineered castings. We now create products for clients throughout the nation as well as Canada.
From soap to nuts, we handle the entire design process. We do what it takes to have our suppliers (typically in China) produce products that meet your engineering requirements. Our professionals then handle all the logistics to get them to you as soon as possible. Learn about our RAMM Metals team:
Michael is responsible for the development and implementation of our strategic vision, leading us to continued success.

Mr. Pierce has the education and experience to help us grow. A graduate of Carnegie Mellon University in Pittsburgh, PA, he has a B.S. in Metallurgical Engineering. Additionally, he received his MBA from Indiana University in Bloomington, IN. He also has over 40 years of industry experience, including 13 years in corporate financial and administrative functions and 28 years in small business marketing and entrepreneurship.

Phone: (239) 430-7474
Email: mp@rammglobal.com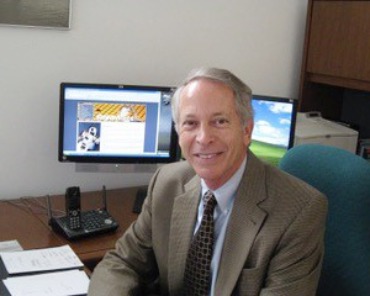 As the sales and quality engineer RAMM Metals, Horacio works hard to make our clients smile. He is a graduate of Pontifical Catholic University, Brazil, where he earned a degree as a metallurgical engineer. Moreover, he has over 40 years of experience in management and quality control for both making and selling ingot molds, ductile iron castings, and heavy castings.

Horacio has worked for Cosipa and CST, steel companies in Brazil, and EEC in the USA. He has also authored several papers and received three patents with one of them winning the Brazilian Talent Prize as one of the top three national inventions in 1997. With the ability to understand each of our technical product lines, answering questions for our clients comes easily to Horacio. He is the key person in solving any quality issues that may develop and offers prompt responses to any problems that may arise.

Phone: (330) 534-1694
Email: hl@rammglobal.com

Brian George became a partner in RAMM in October 2020. He realized his diverse business background could be a unique asset for the organization. Currently, he is primarily responsible for originating new Brownfield investment opportunities while maximizing the value add that RAMM is able to bring to large scale demolition projects.
After receiving a BA from the University of Florida and an MBA from Florida State University, Brian began to manage multiple businesses within his family office portfolio. While seeking new investment opportunities, Brian is also an active investor in the Florida real estate market. The majority of Brian's interests revolve around sports. When he is not working, Brian enjoys competing in triathlons and hosting gatherings where he is a maestro on the grill. During his travels throughout the US and abroad, he remains in constant search of new and innovative restaurants to try out.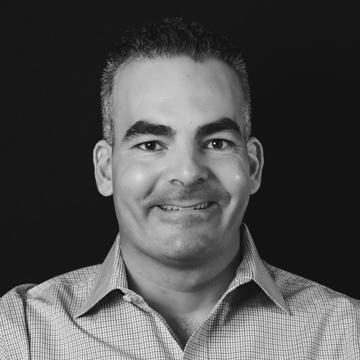 Mark is the corporate comptroller for RAMM Metals. In this position, he is responsible for our accounting, MIS, and customer service. Like all of the members of our team, Mark is well educated. He is a graduate of Pennsylvania State University, where he earned a B.S. in Accounting. He is also a Certified Public Accountant.

Mark has redesigned the management reporting system for our company, which has increased the visibility of the key parameters needed for decision making. The system integrates all corporate information into a single database that has eliminated duplicate data entry and increased the accuracy of all reporting.

With over 24 years of industry experience, Mark is knowledgeable in both the private and public sectors. He has provided audit, tax, and business support services to the manufacturing, construction, and not-for-profit industries. Mark is also a member of the American Institute of Certified Public Accountants and the Pennsylvania Institute of Certified Public Accountants.

Phone: (412) 429-8320 (Ext. 305)
Email: ms@rammglobal.com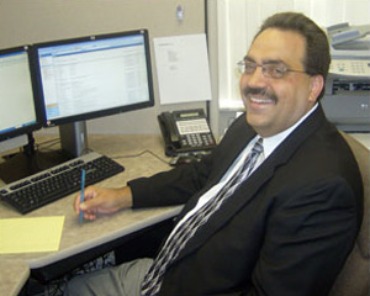 Daniel Kurtz, Business Development Manager, is the newest member of the RAMM team. Daniel holds a Mechanical Engineering degree from the University of Tennessee - Knoxville with a minor in Material Science. Since graduating college in 2006 Daniel has spent his career in steel mills. He has traveled the world visiting different operations and studying their technologies. Given the fast paced nature of the steel world Daniel is dedicated to process improvement, and lean manufacturing principles. In his career he has held key managerial roles in both operations and maintenance overseeing the electric arc furnace.
Daniel and his wife have three children together. He enjoys spending time camping with his family, taking them fishing, riding dirt bikes, and showing his children the wonderful world that they live in.
865-364-7579
Email: dk@rammglobal.com

Afonso Celso de Ara
ú
jo Vale
Brazilian Account Representative Afonso is a metallurgical engineer with a graduate degree in economic engineering. With over 38 years of experience in the steel business, he knows what it takes to help make our company a success. To gain his expertise, Afonso worked for Acesita and Acominas, major steel companies in the State of Minas Gerais, Brazil. He also has worked at Unibanco Investment Bank.

In 1990, he founded his own company, GAP Consultoria e Reprentacoes Ltda. He has represented RAMM for 25 years and other companies, mainly in the steel and railway industries.

Chinese Account Representative Jiang Du has over 15 years of experience in the ingot mold business. He has knowledge of blast-furnace pouring and furnace resin sand molding systems for ingot mold production. When it comes to education, he has an MBA as well as an international business degree.

In 1990, Jiang founded his own company, Ying Ming Trading Co., Ltd. He has been the exclusive representative for the RAMM mold business since 2002.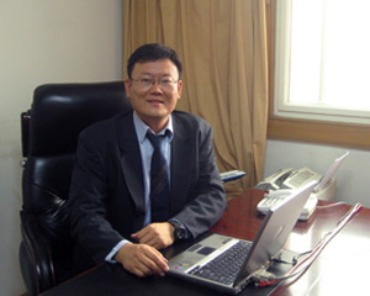 RAMM Metals customers routinely acquire cast products, such as ingot molds and accessories, slag pots, coke oven doors and frames, and much more. Our representative customers include:
North America
AK Steel
Allegheny Ludlum
Arcelor Mittal (USA & Canada)
Ardagh Group
Carpenter Technology
Eramet
Finkl Steel
Haynes International
Kennametal
LeTourneau Steel
Special Metals
Standard Steel
Superior Forge Steel
The Timken Company
Union Electric Steel
Universal Stainless Steel
USS Steel
Venator
Europe
Nedstaal Staal BV
Ovako Steel AB
Uddeholm Tooling AB