Meeting Your Scrap Metal Needs
RAMM Metals has over 35 years of experience as a supplier of ferrous and non-ferrous scrap metal to the steel and foundry industries. We concentrate on known analysis products to give the melt shop predictable chemistry and yield results. With our metallurgical background, we can identify value-added raw materials to give you alternatives to high-priced metallic products. Reach out to us today for more details.
In addition to ferrous and non-ferrous materials, we also focus on specialized scrap. These metals include coolant, steel turning, manganese, stainless, 4100 and 4300 low alloy, and reliable iron and steel pit scraps. We offer complete on-site container service, direct shipping (to minimize cost in the handling function) and on-time deliveries these items.
Where necessary, RAMM Metals can provide on-site preparation of scrap to upgrade its value and increase the net revenue to the owner. This allows us to increase the alternatives to sell prepared scrap directly to final consumers.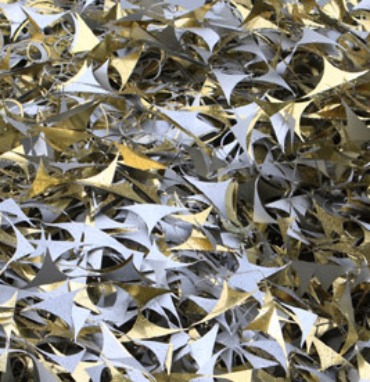 Our logistics services include identifying the lowest cost alternatives to moving your raw materials to market by using truck, rail, barge, ocean container, or bulk ocean vessels. The RAMM Metals' logistics program is to ship scrap in the most favorable quantities to minimize per-ton shipping costs.
Because of our extensive industry knowledge and experience, we have the ability to identify opportunities to recycle items that currently are transported to landfills. By doing this, we identify opportunities to replace virgin material, reduce pollution, decrease water and energy use, and free up limited space in landfills.
We know that many companies use scrap metals to create many types of products. That's why we offer a wide variety of materials for commercial clients including:
Mill Scale: This alloy-free mill scale is available for sintering or briquetting plants.
Carbon Electrode Scrap: This clean graphite scrap, or electrodes, is good for crushing or machining shapes.
Coolant Scrap: We have alloy free As well as low alloy cutoff scrap sized 4 inches and smaller.
Ductile Iron Scrap: These shredded clips have excellent chemistry to make ductile iron. We sell them in sizes from 2 in. to 8 in.
Pit Scrap: This metal is a continuous generation of alloy free or low alloy steel pit scrap. It is sized from 6 in. to 3 ft. and is available to replace more expensive grades of scrap.
Blast Furnace Scrap: This high-metallic A and B iron scrap is sized to your needs. It is a great substitution for expensive pig iron in EAF and pellets in BF.
Stainless Scrap: This 400 series chrome and 300 series nickel grades are sold in truckload quantities. Both 4100 and 4300 are also available.
Tool Steel Scrap: Mi, M7, M42, D2, and H13 solid and turnings grades are available. We also have 17/4, 15/5 solid, and turnings grades in stock.
Turnings & Borings Scrap: Our product is clean and alloy free. High yield turnings are available to replace high-cost busheling and shredded scrap.
Manganese Scrap: This metal is an excellent source of manganese (Mn) units for Mn bearing steel grades.