Coke Oven Doors & Frames

—

Compacted Graphite Iron



Turn to RAMM Metals for a superior solution to minimizing the warpage and cracking that occurs when coke oven castings go through many years of the heating/cooling cycle. Our new technology can greatly help reduce maintenance costs and improve air quality by reducing leaks during the operation of coke ovens. Call or email us to learn more.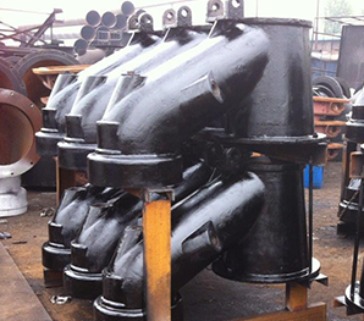 The Compacted Graphite Advantage
After years of comparisons, it was found that doors and frames made from gray iron are easy to break and crack. Additionally, doors and frames made from ductile iron are easy to deform and deflect. Avoid this by using our products. We make our coke oven doors and frames from compacted graphite (CG).
Our supplier has over 35 years of experience in the development and production of CG parts. Having mastered the ability to reproduce the CG matrix consistently, you can count on their products to last. This long experience with CG iron has shown that it can be used as a superior solution to the problem of warpage and consequent leaks that are caused by long exposure to high temperatures when using parts made in ductile iron. Another advantage of the CG iron is its higher mechanical strength than gray iron that prevents against cracks.
The same higher life in service of doors and jambs made from CG iron with no cracks and with no deflection applies for other cast iron parts, such as goose-necks, goose-neck extensions, leveler doors, leveler door frames, and charging hole frames and covers.
Sintering Plant Car Frames
The RAMM Pallet Frames for Sinter Car are made in Ductile Iron ASTM A536 Gr 65-45-12 Fully Annealed and the Pallet Ends are made in Cast Steel ASTM A-27 Grade 65-35, Fully Annealed. Typical Nodulizing level is 88-89%

RAMM has been supplying these castings to a Sintering plant in the USA since 2015 with a very good performance in service. Repeat orders have been placed in 2019. RAMM can also supply high-quality wear-resistant plates for Sinter Hot Chute.